Close to KU Med, UMKC, MCC and KCKCC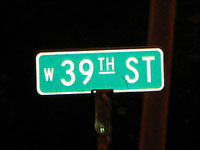 Our Kansas City apartments are well-located, with easy access to numerous college campuses, highways, shopping, dining and entertainment districts.
Our apartments make for an easy commute to numerous Kansas City schools, colleges and universities. In addition, Washita Club Apartments offers a second location in walking distance, two blocks west of KU MED. A great location at excellent prices.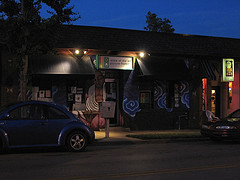 Because of our location and reasonable rates we are especially popular with students. Those furthering their education at KU, UMKC, MCC Penn Valley, Donnelly College, and KCK Community College find themselves especially close to school.
The Plaza and Westport, famous for boutiques, dining and entertainment in Kansas City, are a few short minutes from our apartments.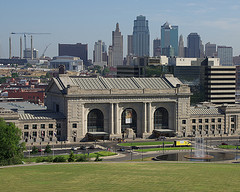 With easy interstate access, we are also a short drive from KC downtown, the Crossroads, the Power & Light district, and beyond.
Close to Entertainment Districts, Shopping, Recreation and Dining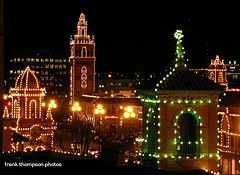 Our location is only minutes away from the Power & Light District, Westport and the Plaza, easily accessible by car, taxi or public transportation.
Additionally, with interstate highway I-35 so close by, commutes to other metro locations are much easier.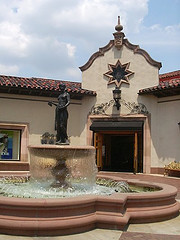 Washita Club Apartments are also close by numerous shopping and dining options,
including:
Roe Boulevard,
Rainbow Boulevard,
Southwest Boulevard,
Westport Road, and
the quaint 39th Street West neighborhood.
Nestled in a Quiet Neighborhood
And all that near our own quiet, residential neighborhood with plenty of food, groceries and recreation options of our own. With a Price Chopper, Lowe's, and Walmart nearby you'll have groceries handy, while fans of disc golf, tennis, skateboarding, and hiking will enjoy the nearby Rosedale Park.
And don't forget that around the corner, we have the excellent and world-famous BBQ at Joe's KC, Lulu's Thai Noodles, Taco Republic, as well as The Roasterie coffee shop, just to name a few. There are a variety of Mexican restaurants options on nearby Southwest Blvd, or the upscale restaurants at the Plaza and the Power & Light district.
Contact us to set up an appointment and take a tour today.